It's about Family fun!
Calaway Park invites your family to experience endless fun at Western Canada's Largest Outdoor Family Amusement Park! Located 10 kilometers west of Calgary in the foothills of the Rocky Mountains you can appreciate the spectacular view from your favorite ride.
Established in 1982, Calaway Park, which name comes from Calgary away, has grown from its original 14 rides and attractions to 32 rides, 19 food locations, 20 skill testing games, and attractions including the Cinemagic 3D theatre, Haunted Hotel, and CP Spray n' Play. Calaway Park is a one pay gate which includes all the rides, live entertainment, attractions, and parking, you can handle!
With a hundred day operating season between May and October families have the opportunity to visit during a weekend event like Family Fun Friday Nights or Halloweekends, or make Calaway Park part of their summer vacation plans during daily operation. This is a family fun adventure you don't want to miss!
Calaway Park truly has something for everyone. Visit the Celebration Square Stage where Calaway Live performs two high energy live stage shows starting at the end of June. Cinemagic 3D is the perfect place to escape on a hot day and enjoy a 12 minute family friendly 3D film. Calaway Park has tasty treats to satisfy every taste bud! Sit down and enjoy a meal with your family at one of our five restaurant locations, or treat yourself to a BeaverTails pastry, cotton candy, or churro. Calaway Park's skill testing games are for the young and the young at heart. Challenge your family to a duel playing Castle Clash or "plink" your way to fun at Dragon Drop. Stay the night at Calaway Park RV Park and Campground, just a short walk from the gates of Calaway Park. Admission to Calaway Park includes unlimited rides, live stage shows, access to Cinemagic 3D, the Haunted Hotel, and CP Spray n' Play, and free parking! At Calaway Park, it's all about family fun!
What's New at Calaway Park? Make a splash with Riptide Racer, Calaway Park's new ride, opening the summer of 2023. Jump aboard your rescue boat and ride the waves! This family fun ride navigates a circular pool while Guests can turn their rescue boats to the left and right increasing the waves and the fun. Caution: you will get wet on this ride! You must be 40" to ride with an adult and 52" to ride alone. New additions also include the Calaway FUN AR app, Bumble Blast ride, and CP Spray n' Play. Calaway Park is your family's Playcation Destination!
Our Mission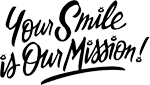 Your Smile is Our Mission!… We do this by having our guests join our family in a worry-free adventure into fun and entertainment where everyone can be a kid and kids of all ages are treated as friends.
Our Standards of Service:
Safety
Courtesy
Experience
Efficiency
We look forward to creating special memories with you and your family for the next 40 years!
Calaway Park is a safe, respectful, and inclusive environment for our Guests and Team Members. We are proud to be a representation of the diverse community in which we serve. Calaway Park will not tolerate behavior that is disrespectful to our Guests or Team Members.
In the spirit of respect, Calaway Park acknowledges that we work and play on the traditional territories of the peoples of Treaty 7, which include the Blackfoot Confederacy (comprised of the Siksika, the Piikani, and the Kainai First Nations), the Tsuut'ina First Nation, and the Stoney Nakoda (including Chiniki, Bearspaw, and Goodstoney First Nations). Southern Alberta is also home to the Métis Nation of Alberta Region 3.