There are many great reasons to work at Calaway Park!
Fun and unique work environment
Lots of new friends
Exclusive team member events
Competitive wages
Complimentary day passes for your family or friends
Discounts in our gift shop
Opportunities for advancement
Recognition Programs
Valuable work experience
Free team member bus service
Earn high school credits through the Work Experience Program
Post-Secondary Cooperative Placements
Scholarship Program
This summer, the Calgary Board of Education, the Calgary Separate School District and the Rockyview School Division are providing a fun and exciting Work Experience program to Calaway Park team members, who are high school students! This program allows students to earn high school credits as they gain valuable work experience at Calaway Park during the season. The program is offered at three levels: Work Experience 15, 25 and 35. Students earn 5 credits for every 125 hours they work. These credits are then applied to the student's high school diploma.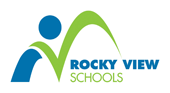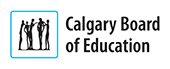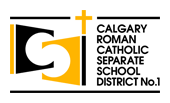 Calaway Park has employed many post-secondary students over the years, offering practical experience in many different disciplines. Many of our jobs satisfy the requirements for a post-secondary work term. Most positions are posted placements through post-secondary coordinators, however almost any position can serve as a placement provided the school approves it ahead of time. The following are some of the positions that have been used for work terms and are excellent matches for students looking to gain experience in the field of their studies.
At Calaway Park, we are committed to the development of our team members and recognize the impact both education and work experience has in shaping the future of our youth. Calaway Park actively supports team members by rewarding up to 25 high performers with a scholarship to assist them in achieving their educational goals.
Scholarship Sponsorship Program
Calaway Park takes great pride in our relationship with the sponsors and suppliers who work with us every year and want to recognize the sponsors who have contributed to this worthwhile program by sponsoring a team member scholarship.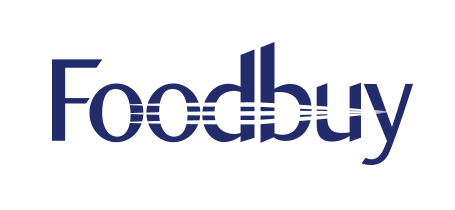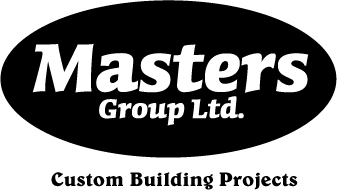 Take a look at what our team members are saying about us!
A Team Member from Restaurants
Never have I been in an employed or volunteered in a hospitable and openly diversified environment. Calaway Park has indeed been a remarkable place with so many supportive staff members and colleagues who are full-on polite, encouraging, and always ready to bring a smile. I can say that I feel safe at Calaway Park because of its environment, and I know that the management and the staff will always look out for me if a crisis arrives because our safety is paramount to them. The tolerance and the joyful atmosphere with no anxiety and worry also adds to why this is a great place to work and to have fun in, along with the park having an open-minded and inclusiveness policy.
A Team Member from Games
I haven't been working long but I love it! I never expected to like a job so much, I'm always excited to go to work. Everyone is so kind and patient when you are learning. I would love to come back.
A Team Member from Cash Control
This season has been such a great learning experience for me in Cash Control. All the team members I worked with contributed to the positive learning experience I had here. Furthermore, the experience I gained working in Cash Control provided me with invaluable skills such as efficiency and thoroughness which have really helped to contribute to my development as a person. Thank you Calaway Park for being such an amazing workplace!
A Team Member from Rides
At Calaway Park, my mistakes are forgiven and my efforts are rewarded. The environment is so good-natured that smiling becomes automatic. The organized logistics of the whole operation is commendable. Working at Calaway Park is an exceptional experience.
A Team Member from Games
I haven't worked here long but I absolutely love working here! When I first applied I was expecting it to be just a job that I wouldn't enjoy and would go through the motions to earn some college money. Little did I know what was really to happen: whenever I see what days I'm working I get so excited! I look forward to any day I get to go to work! This has also been the fastest. I'm so happy I can work here this summer and would love to come back!
A Team Member from Retail & Admissions
I love working at Calaway because the work is interesting, the people I have met are great and I have a reason to get my butt out of bed! Keeping me young? For sure!!
A Team Member from Restaurants
Calaway Park is a great place where you can be whoever you want to be because everyone welcomes you and lets you feel comfortable. I would almost say that Calaway could almost be your second home.
A Team Member from Leadership
There are many reasons I enjoy my summer job at Calaway Park. During my five years here, I have made many friends, built strong friendships and experienced working in a challenging and fun team environment. From training and coaching employees to planning and participating in employee events, Calaway Park is not your average summer job! It's a place that creates new leaders and helps prepare you for your future by giving you the skills you need to become successful.
A Team Member from Leadership
I chose to apply at Calaway Park because a girl in my neighborhood that worked here said it was a great first job, and that it was! I continue to work at Calaway Park because everyday presents a new challenge that helps you grow as an employee and as a person. The friends you make here last for years and help to make working at Calaway Park an excellent way to spend your summer!
A Team Member from Concessions
Working at Calaway Park has given me so many opportunities. I have met lots of great people and I always have fun when I am working!
A Team Member from Grounds Maintenance
I like working at Calaway Park because I have met people who have become friends. The staff and management are friendly and helpful. Feels more like a second home than work.