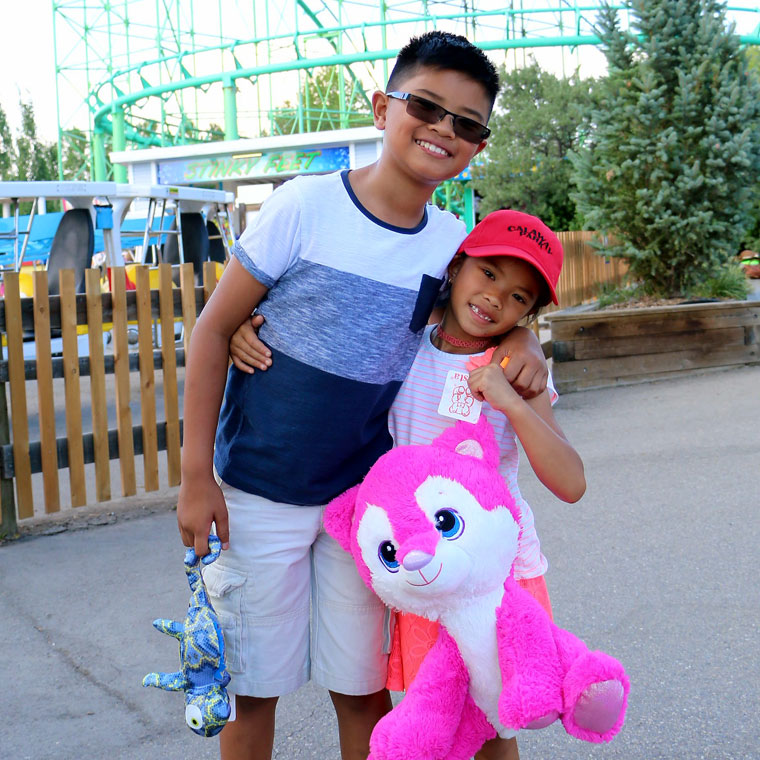 2021 Season Pass Distribution
2020 Season Passes holders who selected either the Season Pass Exchange Program or the Season Pass Expiry Extension Program will receive 2021 Season Passes. Your 2021 Season Passes will come pre-activated.
The deadline to submit a mailing request form to have your 2021 Season Passes mailed was on April 30th, 2021.
You will be able to pick up your 2021 Season Passes on your first visit starting on June 12th. Here is how to plan your day:
If you are visiting on July 1st or later, no entry registration is required.
When you arrive at Calaway Park on the day of your visit, please proceed to Guest Services on the right-hand side of the admissions area. Please ensure that you bring photo identification with you that matches the address your 2020 Season Passes were activated under.
Please ensure that you are physically distancing in the line and following the line indicators.
When you reach the Guest Services window, you will be asked for your photo identification and questions to verify your current contact information. Your 2021 Season Passes will then be processed.
Once you receive your 2021 Season Passes, you will receive instructions on how to enter the park.
As we have previously shared, picking up your 2021 Season Passes will delay your entry and depending on the number of other Guests picking up that day the delay may be significant. 
If you purchased 2021 Season Passes, your Season Passes will not be distributed through these options.
If you have non-activated 2020 Season Passes, please email us at calaway@calawaypark.com. The deadline to activate your 2020 Season Passes was October 21st, 2020.